A few days ago, we just sent the custom 16-seat double-flying carousel to the customer in Peru. And our clients are very satisfied with the royal carousel, because the device is not only with best carousel design, but also has the most timely shipment. Except the The process of communicating with the customer encountered some common questions from customers. Let's share it with you and hope it can give you some help. At the same time, we Dinis has full size horse the best and less carousel, that is to say, you can buy high quality kids carousel rides with low price in Dinis factory.
How to process orders?
Regardless of the purchase of any entertainment product, the longest question the customer asks is the issue of processing the order. This can be fully understood. Empathy, if it is me, want to buy a product, I also want to confirm how to get the goods after payment. Then let me explain it for you. Once we confirm everything well, then we can make a invoice with bank account for you. 50% as deposit and we will start production. The balance payment can be sent before delivery. Also, we will share you products real pictures and video before you send us the balance payment.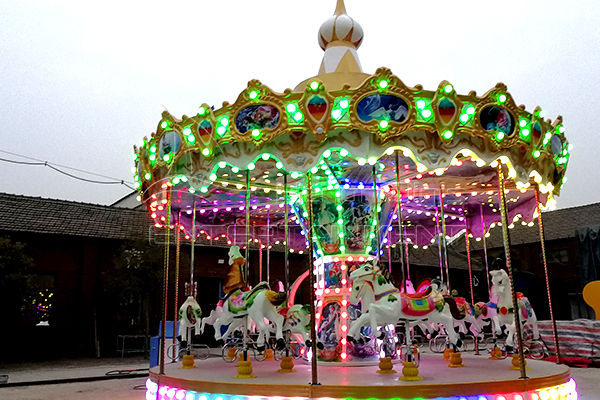 Do you only have small amusement equipment?
Frankly, we have a lot of different kinds of amusement products which are suitable for kids and adults and both. So, you can tell us your approximate budgets, then we will recommend you more suitable products depends on our experience. We can also customize special carousel ride orders according to your requirement. That is to say, we can design and produce products which is complete match your venue site or usage.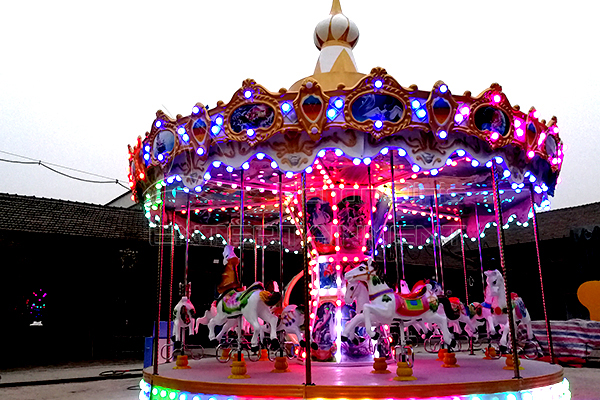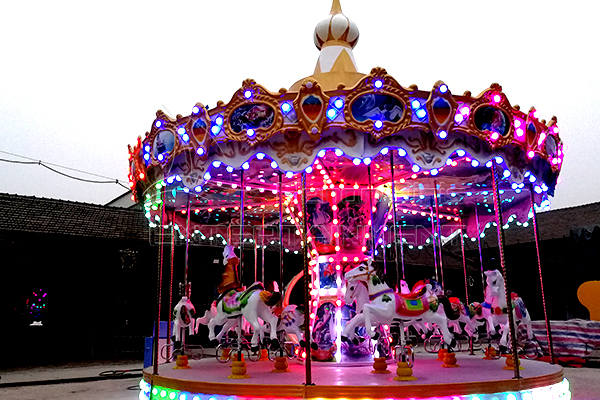 How about the shipping?
About shipping cost, it is quoted by our shipping company and we also control it. Frankly, if you have your own shipping agent, you can ask him/her to help you about products delivery. We will tell him/her about our factory address.
Could I add some other items to our indoor playground? The height is not suitable for our play area.
About indoor playground carousel, we can customize it at your requirements. So please tell us your needs, and then we will ask our designer to adjust the design. Also, about height, we can make it to be 1.3m for each level. Please do not worry.
When purchasing indoor merry go round, the primary consideration is height. Make sure the height of the product matches the height of the room. If the product is too high, the height of the room is limited, which will cause a lot of trouble for the later installation problems. Therefore, we must communicate this in advance, our customized service will certainly meet your needs, to avoid unnecessary trouble for you.
Our order will start in September. So, is it possible to visit you on April?
Welcome to China, my friend. I trust that you will receive a warmly welcome. At that time, it is spring season and it is very cool. So please tell us everything (Which date? How many days will you stay? And how many persons are together? ) before your visiting. Then we can book hotel and arrange suitable cars in advance. Whenever you come to visit our factory, we will entertain you with enthusiasm. Therefore, please feel free to purchase Dinis Amusement Equipment. If you have any questions, please feel free to ask us questions. If you are interested in any of our rides, please email us for a free quote.